I think all of us owe a great deal of debt to research of the Rudd family from Mallie Croft Erickson. She was the daughter of Jessie Lou Rudd, who was the daughter of Ellison James and Harriett Rudd. These personal stories are excerpted from notes prepared by Garrard Rudd (son of George Washington Rudd and grandson of Ellison James Rudd) dated February 12, 1977 from the notes of Mallie Croft Erickson's research dating back to the 1930's.
Elias Trowell Rudd
Elias Trowell Rudd, son of Elias David Rudd, presumably was born in Barnwell County, South Carolina. He married Mary Jones, daughter of John Edmond Jones, a doctor, and Nancy Vaughan.
Elias Trowell appears on the 1850 census report of Gadsden County, Florida as head of a family. He served in the confederate army in the Was Between the States, and it is said of him that he reprimanded his son Ellison that was fighting alongside of him at the battle of Natural Bridge for seemingly cowardliness while in fact he was quite ill from the measles. The Northern forces were cut off from the capital at Tallahassee here. Father and son were engaged in building the breast works at Olustlee where the Northern forces were stopped in their Western advance. He and his son and their outfit "rough marched" to Natural Bridge.
Elias Trowell built a homestead in the southeast area of Gadsden County, FL which is now inundated by a man-made lake save for the immediate home site which was in evidence when my sister visited there in the late 1930's The impounded water is called Lake Talquin for Tallahassee-Quincy.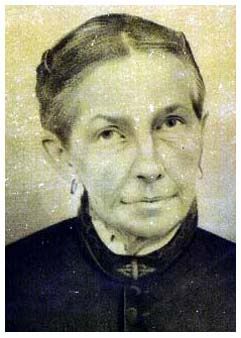 His wife Mary Jones died here June 18, 1869.
After rearing a second family by his 2nd wife, Mary Sadberry, he died March 21, 1895 from a cancer caused from the continual smoking of a pipe with the stem constantly irritating the inside of his cheek.
In 1928 I became one of a legion of heirs that came into a small legacy from the sale of property to the power company which built the power project.
As the life of Mary Jones Rudd apparently was closing she requested that her six-week-old granddaughter, Mary Catherine (Molly) who grew up to marry Henry Alfred Chester be brought to her. Her son Minor was sent on horseback to tell his brother Ellison. Minor took the infant's mother, Harriett, on the horse with him and went around the heads of the creeks while Ellison clasp the infant, Mary Catherine (Molly), in his arms and took a shorter route through the swamps. He first had to cross Sandy Branch then another at the Stokley Sadberry place and across another at the Green Chester place (Mollie's future father-in-law) continuing on east and crossed the Auklawaha at the Seaborn Parramore place. A total of about five miles if I correctly recollect the distance. Ellison and the baby, both dripping wet from fording the several swollen streams finally reached the bedside of the dying grandmother, Mary Jones Rudd. The grandmother's pillow was elevated so that she could better see the child, she softly stroked the little ones' head and weakly said "God Bless You". Ellison lowered the mother's pillow and she soon went to sleep to awaken into a bright new existence.
She was the daughter of a respected man, Dr. John Edmond Jones, and she fulfilled the measure of the gentlewoman that she was and has bequeathed so beautiful a Christ-like heritage to her posterity for which we might all emulate with eternal profit to our souls.
This narrative was related to me by her grand daughter, Lou Rudd Croft (Jessie Louise). I am familiar with the route that Ellison traveled for having fished, hunted and trapped over the area in the late "teens". The infant was Mrs. Croft's sister.
Elias David Rudd
The following information was given to me (Mallie Croft Erickson) by Harriette Ann Finn, wife of Ellison James Rudd, and Mary Sadberry, 2nd wife of Elias Trowell Rudd, in 1930 and 1939 respectively; Elias had a sister who married a Kitterer or Kittarer. Each also confirmed that his wife was Fannie Tanner.
In a brief note from Mallie Croft Erickson to her mother (Jessie Lou Rudd Croft) while Mallie was out in the research field, she wrote, "Mama, the Rudds came from Barnwell County, South Carolina, so did the Crofts".
Mrs. Erickson had spent endless hours in research of these families, having traveled extensively from Texas to the eastern seaboard states. I also recall her mentioning a Mrs. Smith, an elderly lady who in the middle 40's was 100 years old still sewing and reading without glasses. I did not ascertain if she was a Rudd that had married a Smith or what, Mrs. Erickson is now widowed and is the secretary to the Ellison James Rudd Family Organization the post I held for about forty years.
As of this date very little is known of Elias David Rudd. I have learned that his wife in one place is referred to as Fannie Breeland. Could it possibly be that he married a widow? If so, which of the names is the maiden name? Oh well, such are the problems confronting genealogy research. Who is she, where did she come from, who are her people?
Little could I glean from Mr. Seaborn (Seab) Parramore, at the funeral and internment of my sainted grandmother Harriette Ann Finn Rudd, 27 Dec. 1935 at Quincy, Florida in the Antioch Baptist Church and the adjoining cemetery. Mr. Parramore was present at the internment of Elias David Rudd.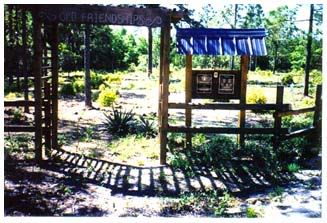 While witnessing the final closing of the grave, I had also accompanied the bier from Jacksonville, I chanced a question to Mr. Parramore. I said, "Mr. Parramore I have been told that Elias David was taken back to Alabama for internment."
"T'ain't so," he said. "He is buried right over there", pointing in the direction of Friendship or Shaw Cemetery, a mile or so distant. "I was only a slip of a boy, but I 'recollect' as it was yesterday. I was there. I remember him having a ruddy complexion and a full head of white hair down to his shoulders. And he had a daughter named Sarah who never married and stayed home to care for the old gent." I neglected to ask if she was still living at his death.
We also owe a debt to Garrard L. Rudd for bringing these stories to life and recording them for all of us. Thank you Mr. Garrard!

And I owe a debt to my cousin, Harry Rudd, for sharing the picture of our dear Mary Jones Rudd. Thanks Cousin Harry!